Incursions Bugged Out, Can't Proceed to Next Zone |Video|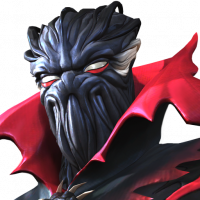 MageWizard
Posts: 150
★★
So doing incursions for milestones in Sector 8, since I already claimed top milestones for Sector 7 and 8 (up to zone 10)
first 5 Zoons went fine, in zone 5 at the mini boss, the game bugged out first time and I couldn't hit anything in champions select screen ( I got this bug many times now), but this is not the problem.
now after we finish the zone and had to vote to continue or conclude, the next zone button is grayed out and I can't hit it (I can hit conclude thou!)
it's worth mentioning that the top zone rewards for next zone is now available for me again!! (next zone, not the current one we are stuck in it)
I restarted the game 5 times, I even restarted my device and tried again, same outcome.
my device is Xiaomi note 8 pro running Android 10 and the game version is 30.1.1 (The optional one that just landed 4 or 5 hours ago)
I even recorded a video about it, here it is:
https://youtu.be/BqVVtE0DRdw
btw, I recorded this video after device restart, it's worth mentioning as well that I did clean install for this update since the update was 1.1gb which was the size of the game itself, so I figured why not reinstall it, which I did, so this is a fresh install of the game
Device : Redmi note 8 pro
Device OS: MIUI Global 12.0.6 (latest)
OS Version : Android 10 (latest)
Game Version: 30.1.1 (latest)
Game Mode: Incursions
P.S.: might have to do with incursions march update? since I saw the light and medium hacks (which inflict shock and incinerate) gone live?
Thanks
Post edited by Kabam Zibiit on