**KNOWN ISSUE**
Currently, Alliance Prestige (as it concerns Alliance Quests) is not taking Relic Prestige into account. If possible, we are working to address this for the next round of Alliance Quests but will have more information for you when it is available.
5* cosmic Crystal opening error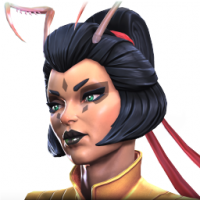 Mamu91
Posts: 9
★
I was opening the 5* cosmic crystal and suddenly internet got error and connection was gone... And now 10000 5* crytsal shard is gone and no champ is appearing.. What to do?
Post edited by Kabam Porthos on
This discussion has been closed.