Summoners, there was an issue with Alliance War matchmaking today preventing Alliances from being able to match with others. As a result, this upcoming war will be cancelled. There should be no detrimental effect to any Alliance's Season performance, and we will be reducing the Alliance War Season Rewards Participation minimum to 4 Wars. We apologize for this inconvenience.
Map 6 AQ Plat 3/4 AW looking for an active Thronebreaker.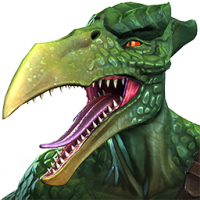 CaptBT828
Posts: 45
★
ĞӨΜ•Vulcan is looking for strong and active players with map 6 experience to help a growing 40 million alliance. All 3 BGs usually run 6x5 so we can hit 420m+ and top 300 in AQ with EEMMM mods. We're flexible though cuz we know real life comes first!
You must be willing to communicate and be active. We're relatively low key but still compete. Weekly SA 750K -1m. If this is up your alley, ping us in line!
Must be in US or UK time zone or close to it.
ID: captbt1
Display: Capt BT 🇺🇸EST