**UPDATES TO ENLISTMENT GIFTING EVENT:**
To prevent exploitation, we will prevent new Accounts from being able to Gift enlistment crystals. We will also be taking action on those who are using 3rd Party Sellers, Bots and other farms to gift themselves mass amounts of Enlistment Crystals. Lastly, we will be adding an expiration timer to Enlistment Crystals. All unopened Enlistment Crystals will expire on Oct 18 @ 17:00 UTC. For more information, please see this post:
https://forums.playcontestofchampions.com/en/discussion/346104/updates-to-enlistment-gifting-event
**KNOWN ISSUE**
We have adjusted the node placement of the new AW maps to better allow path traversal. As a result, defender placements have been reset. Please, take a moment to re-place your defender setup. We will be pushing out a message in-game shortly.
Wolfie broken?? Regen not triggering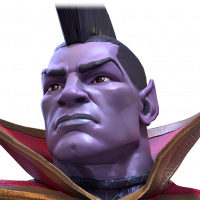 Underpar69
Posts: 84
★
Now In the middle of section 3 of map 6. The entire quest wolfie is not regening anyway near the levels prior! In three of the fights in section one he only regened 4 times!! I understand that 4 star abilities are less effective against five stars but this is ridiculous!! In section 3 the starburst nodes on the way to route I he only regened twice in the two I fought. And before some smart alec asks he is level 99! Ive used him on map 6 on several occasions and this is not even close to normal!