In game name change!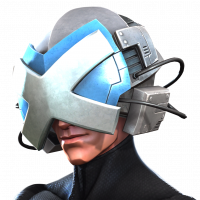 SamDeanImpala
Posts: 7
Good afternoon Kabam and all,
I was wondering if a possible in game name change would be granted to me? My IGN is (Eminem-2pac-Hop).
My reason for requesting a name change is because of the political side that Eminem has gotten himself into. I want nothing to do with politics, and I most certainly don't want people assuming that I'm against ****. I'm neutral, and trying to stay away from it all. Ultimately, a name change would be really appreciated! Attached is proof of my in game username.
Thanks in advance, Kabam.
Kindest regards,
Zara.
This discussion has been closed.