UPDATE: A new Hotfix (v32.2.3) is now being released to address this issue. Please keep an eye on your App Store for this update to address the below issue.
We are currently experiencing an Error when Summoners view a Champion's Synergies while in the Champion Selection screen in Arenas and Duels. We are aware of this issue and are working on a Hotfix to address it. In the meantime, please avoid using the synergy menu to prevent this error and crash. We apologize for this inconvenience. Updates will be posted here:
https://forums.playcontestofchampions.com/en/discussion/293506/error-when-looking-at-synergies-from-champion-selection-screen
Cavalier difficulty didn't feel like fun at all this month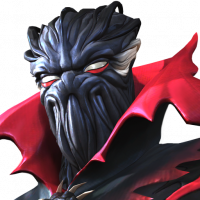 Luciferiamdevil
Posts: 72
★
This months(may) monthly quest cavalier difficulty didn't feel like its for cavalier title holder at all, it was more like a thronebreaker title difficulty (and i think it was made for them on demand i.e KT1). They just increased the difficulty to another level and new nodes are not really fun to play more like milking your units, revives, health potions.
This months cavalier difficulty really got into the wrong direction which made many of my friends dislike this game and with battlegrounds mobile india coming this month, they were more than happy to move on and kabam do you really want this to just listen to the whales and make your game according to them or do you listen to the whole community.
This is a game which should be fun to play for everyone and there are places where whales can get their harder content for their fun but monthly quests comes with rewards for everyone not just whales. Monthly quests should've remained at same difficulty level or if you want to provide them with the content of their choice then provide TB title holder their own difficulty but please keep in mind that this is cavalier difficulty not TB.
This discussion has been closed.