Summoners, there was an issue with Alliance War matchmaking today preventing Alliances from being able to match with others. As a result, this upcoming war will be cancelled. There should be no detrimental effect to any Alliance's Season performance, and we will be reducing the Alliance War Season Rewards Participation minimum to 4 Wars. We apologize for this inconvenience.
The gold problem is getting real folks.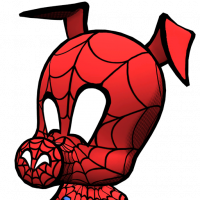 Egor_135
Posts: 95
★
Hey,

Iam not here to criticize about how kabam is shaping this game,because i got no problem with it,I love the new content-champs and events, the hardworking developers are developing.The new war diversity at first seemed futile but with time i came to realize was necessary to give some spotlight to ignored champions,War was becoming all about Nightcrawlers and Magiks.And now this new valor event coming am just too excited.I can also see the increase in rewards and how 4* stars has became so easy to obtain. So umm, Why iam here if Iam happy with the game???

- GOLD!

I don't know if its a real problem for fellow summoners but it sure is for me.With the alliance donations and softcore ranking iam left with nothing to put towards hardcore ranking(ranking up 5 stars).And oh yes, with arenas I know we can earn battlechips and from BC - gold,But grinding arenas each day of week is not possible for everyone.

So loser,buy some units and then gold crystals!.Well purchasing units and then gold crystals is not a way i can afford to earn gold,Plus all the units i get from arenas are pre-directed towards Act V and hard quests.

So, what iam trying to say?

-I have faith in developers,I know you guys will surely come up with something to deal with this.

Thank you.