UPDATE: A new Hotfix (v32.2.3) is now being released to address this issue. Please keep an eye on your App Store for this update to address the below issue.
We are currently experiencing an Error when Summoners view a Champion's Synergies while in the Champion Selection screen in Arenas and Duels. We are aware of this issue and are working on a Hotfix to address it. In the meantime, please avoid using the synergy menu to prevent this error and crash. We apologize for this inconvenience. Updates will be posted here:
https://forums.playcontestofchampions.com/en/discussion/293506/error-when-looking-at-synergies-from-champion-selection-screen
Combo whiffing (video attached) [Fix in Next Update]

World Eater
Posts: 2,543
★★★★★
Video speaks for itself. Around hit 96, I feel the game messing up and back off. Next combo, my 4th hit misses and I eat an enemy combo, killing almost half my health.
This happens a lot with Captain Marvel and Scarlet Witch, usually missing on their 4th hit of a combo.
IPad4
iOS 10.3.3 (latest iOS for this device)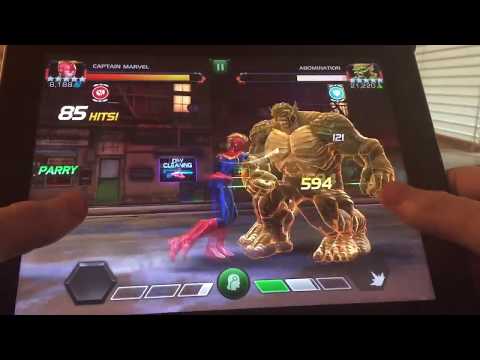 Post edited by Kabam Wolf on