Summoners, the Necrosword Crystals (the crystals in the Knull Cavalier Preview Bundle) currently have a higher than intended drop rate of 6-Star Champions.

We will be leaving the crystals as is for the time being, but will be correcting the drop rates before Knull receives his official release on October 28th. To ensure that this does not affect anybody that purchased this preview bundle, we will be auto-opening these crystals before that date, but this means you will not see what you received. To avoid any confusion, please open your crystals yourself ASAP.
Sensitivity Issues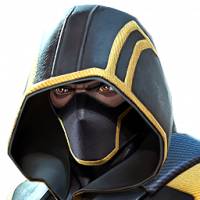 ClashyKnight
Posts: 58
★
This has been going on for quite some time. I'll be in the middle of a fight. I might be doing various things when it happens. Blocking, holding heavy, dashing, etc. I'll attenot to perform one of these actions, but the output doesn't happen and my champion goes idle. This happens in content around the game. Story quests, countless event quests, side quests, arena, incursions, alliance quest, alliance war, back issues, realm of legends, labyrinth of legends, and abyss of legends. It's not specific to any node or defender. For me, it happens most often when I'm using Quake. For example, I just attempted to quake Night Carnage from 7.1.5. 5 seconds into the fight, after holding my thumb down for a heavy attack, I tried to dex the next hit. Of course, I watched as Quake stood up idle, and begin to get slammed. I watched some of MetalSonicDude's videos and noticed some times when he attempted to dash back, but it failed. There's no telling if that was human error or not, unless you slow down. At 0.75x speed, I watched as the champion he used go idle, like it happens to me all the time. I don't remember the video, but MSD, if you're seeing this, can you back me up? I have a Galaxy A10e. I got a replacement phone when I just about had it, but still have the same glitch. I tried turning up my phone's sensitivity, but it didn't work. All of the incidents happen at random, and I can't control it.