Get a Free 3-6 Star Baron Zemo this Week!
Log in to the Summoner's Market at
https://store.playcontestofchampions.com/
and claim the Baron Zemo Selector between 10am PT November 24 and 10am PT on December 1st.
Proven and Below: 3-Star
Conqueror/Uncollected: 4-Star
Cavalier/Thronebreaker: 5-Star
Paragon/Valiant: 6-Star
You can only claim this Baron Zemo one time. The Baron Zemo is delivered as a selector, claiming it will require you to choose your rarity immediately. If you plan to change your Progression level during the Cyber Week event, we suggest you wait until you have made that change before claiming this selector.
Shang-Chi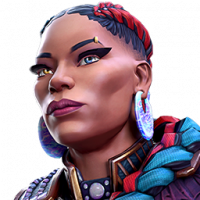 Giber
Posts: 134
★
It's absolutely amazing how quickly they fixed the mistake they made on Shang-Chi(two days) yet Nick Fury has been broken for what 6 months now and still hasn't been corrected. If it's in the summoners advantage hurry up and fix it but if it's to the summoners disadvantage oh well just leave it we don't care says kabam or should I say kabum.
This discussion has been closed.