UPDATE: A new Hotfix (v32.2.3) is now being released to address this issue. Please keep an eye on your App Store for this update to address the below issue.
We are currently experiencing an Error when Summoners view a Champion's Synergies while in the Champion Selection screen in Arenas and Duels. We are aware of this issue and are working on a Hotfix to address it. In the meantime, please avoid using the synergy menu to prevent this error and crash. We apologize for this inconvenience. Updates will be posted here:
https://forums.playcontestofchampions.com/en/discussion/293506/error-when-looking-at-synergies-from-champion-selection-screen
A few doubts about the rift EQ.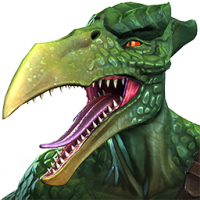 ADwar616
Posts: 67
★
It's my first time playing rifts and i have some minor doubts...
1. Is it possible that we'll be placed on the same path more than once if we choose the random portal or we'll surely get a different one each time?
2. How many times can we use the key to choose a specific path?
3. Suppose i explore path A with the key and then go for the random portal, can it assign me that path again?
Thank you.