How is Hela With Odin Synergy?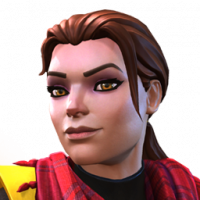 Hoitado
Posts: 2,827
★★★★★
So I pulled 6* Hela from a Cav Crystal YAY! And I have 5* Odin and heard that she is pretty decent with the synergy. Obviously I know that she has a harder playstyle but I'm willing to learn how to play her depending on how fun and practical she is.

So on a scale of 1-10 how good is Hela with Odin Synergy?
Post edited by Kabam Porthos on