Due to issue with the "Not Another Anime Reference" Solo Event, we will be disabling the event for the time being. We will return the event at a future date when the issues have been resolved. We apologize for the inconvenience.
**BANQUET EVENT PSA**
To fully participate in the upcoming Banquet's Alliance Event you will need to be in your alliance for 14 days prior to the event's start date on December 20th. That means, stay in your alliance from December 6th onwards to enjoy all there is to offer in the Banquet event.
Who to rank up: 5* BWCV, CM(Movie), or AA?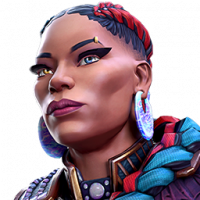 WayWorn2525
Posts: 699
★★★
At this point my 6* roster is ****, but looking on the bright side with the 5*.
The only 5* that is fully ranked is NF.
So I'm trying to figure out who would be my 2nd fully ranked 5*.
Out of the 3 choices which are all duped: 5* BWCV, 5* CM(Movie), or 5* AA?
I was leaning between AA and BWCV, but having difficulty deciding. Any info and advice would be most appreciated!!