Summoners, the Necrosword Crystals (the crystals in the Knull Cavalier Preview Bundle) currently have a higher than intended drop rate of 6-Star Champions.

We will be leaving the crystals as is for the time being, but will be correcting the drop rates before Knull receives his official release on October 28th. To ensure that this does not affect anybody that purchased this preview bundle, we will be auto-opening these crystals before that date, but this means you will not see what you received. To avoid any confusion, please open your crystals yourself ASAP.
7.3 Million Alliance (27/30) Looking for 3 players!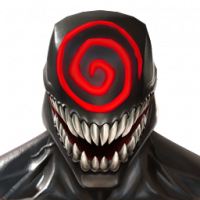 Malkup465
Posts: 19
Casual yet active, daily team players with good communication!
Requirements:
Line App for team communication
Donations of 100k gold, 30k BC and 10k Loyalty (will soon increase to keep up with AQ requirements)
AQ: We are currently running all map 5's which has put us in expert tier consistently (Great loot!)
AW: We running AW back to back and our currently in Tier 7
AQ and AW are the primary focus and a must! There is also a strong encouragement to complete item use and duel events. We are s team of strong and skilled fighters who get good rewards!
SA is weekly and we are finishing 21%-40% every week (350,000-400,000 points)
We do ask that once we reach 350,000 points, that we hold until following week.
Goals: To grown and complete events as much as possible. To stay in Expert tier for AQ, Earn lots of T4CC, and be active participants. To be team players with little drama, and have fun!
To reach us contact us!
LineApp:
@truecatastrophe
,
@PizzaMan1111
,
@Malkup465
In Game: *Orion*, PizzaMan1111, Malkup465
Happy Contesting!