**KNOWN ISSUE**
Currently, Alliance Prestige (as it concerns Alliance Quests) is not taking Relic Prestige into account. If possible, we are working to address this for the next round of Alliance Quests but will have more information for you when it is available.
Advice on champs to look out for please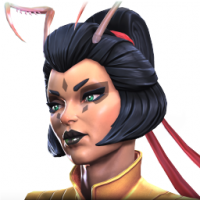 Lycanthrope
Posts: 30
Just looking for champs I should be aware of, so that when I eventually get them I'm not ignorant to the gem I've just acquired so they don't end up being neglected. Reasons why would be appreciated also please.