Summoners, the Necrosword Crystals (the crystals in the Knull Cavalier Preview Bundle) currently have a higher than intended drop rate of 6-Star Champions.

We will be leaving the crystals as is for the time being, but will be correcting the drop rates before Knull receives his official release on October 28th. To ensure that this does not affect anybody that purchased this preview bundle, we will be auto-opening these crystals before that date, but this means you will not see what you received. To avoid any confusion, please open your crystals yourself ASAP.
1* Colossus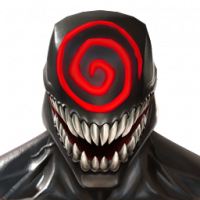 DaMaharaja
Posts: 42
★
So as we all know, Colossus is a top tier champ after his buff, but the 1* version carries the old version, initially I wasn't sure what to think. But then I noticed that the Black Panther buff carried over to the 1*, my assumption is issues with Colossus being too OP that early on, and by no means am I saying the new BP is on par with Colossus( Although he is really good I enjoy playing BP a lot now ) why have Colossus in his pre buff form when both Gamora and Black Panthers buffs have carried over?
This discussion has been closed.