**KNOWN ISSUE**
Currently, Alliance Prestige (as it concerns Alliance Quests) is not taking Relic Prestige into account. If possible, we are working to address this for the next round of Alliance Quests but will have more information for you when it is available.
Summoners Journey- how to unlock rewards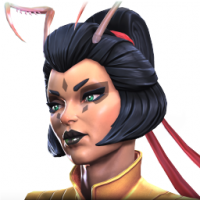 Frigo
Posts: 8
★
Hi everyone,
I am a summoner with a new account (started 3 weeks ago, currently lvl 31 and 'Proven').
Early on I got many of the rewards from the summoners journey challenges but now most of them are locked (see related pic). Does anyone know what achievements are needed to unlock them ( like do I have to hit a certain level or buy something to access these rewards?
Any help appreciated. Thx