Tips on how to grind past 6.2.6 Champion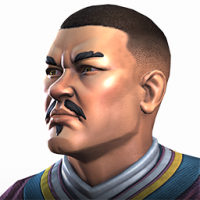 IcePick
Posts: 204
★
I beat the champion on my old account a couple of years ago using thing and his full synergy team. Did lots of damage in hit first phases then used a revive (and that great survivavility) to beat him in that last phase. Now I see the champ has been nerfed, but he still wrecked me a month ago
I watch YouTube videos and notice right away I lack the requisite skill tk one shot the guy. I'm probably going to need a bunch of revives and health potions and I've been farming them for a week now. I'll bring 20 revives, lots of health potions and 500 or so units.
Questions:
Are there any champs I can still party with for all of his phases? Nothing worse than getting wrecked trying to parry. Are there any champs I won't get stunned if I hit him when he is unstoppable?
And finally, when I get down to 10 percent health should I switch to BWCV so that I have the highest health pool to do the dexterity nonsense?
Any tips are appreciated. I thought of using Symbiote supreme and BWCV. Will archangel as a horseman or apocalypse be helpful? Any advice is appreciated. All the videos show top skill players one shotting him, I'm more interested hearing from this who struggled but figured out what worked at the different stages)
I
I have catalysts to max out another champ. So I'll show the top champs to see if any is worth ranking up for this particular fight
Post edited by Kabam Valkyrie on