Get a Free 3-6 Star Baron Zemo this Week!
Log in to the Summoner's Market at
https://store.playcontestofchampions.com/
and claim the Baron Zemo Selector between 10am PT November 24 and 10am PT on December 1st.
Proven and Below: 3-Star
Conqueror/Uncollected: 4-Star
Cavalier/Thronebreaker: 5-Star
Paragon/Valiant: 6-Star
You can only claim this Baron Zemo one time. The Baron Zemo is delivered as a selector, claiming it will require you to choose your rarity immediately. If you plan to change your Progression level during the Cyber Week event, we suggest you wait until you have made that change before claiming this selector.
To those complaining about worse condition after bug fix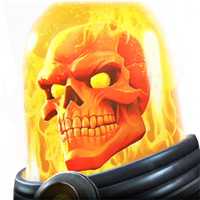 Matrixdemonmemegod1
Posts: 112
★
It's working perfectly fine for me and parry and dex are pretty better. I think reason why people are complaining is by now they're used to the bugged version to an extent so it's odd to use the original one. Give it time and it'll be normal. I'm comparing my gameplay and it's same and better as it was before bug.