**Known AQ Bug**
We are aware that some alliances encountered a bug during this last AQ that would not allow them to start maps on certain days. We know this has impacted your rewards.
We have been looking into the cause of the problem and once we have resolved it we will explore how to make things right for the impacted alliances. We will provide any additional communication in
Summoners! The Tiered Unit Offers available during the Summoner Celebration sale are only available until July 4th at 10 AM PT, unlike the Unit Store offers, which are available until July 5th at 10 AM PT. We apologize for any inconvenience or confusion this may cause.
SOP 1 point deduction freakout thread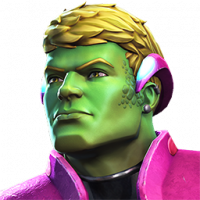 jack_the_ripper1
Posts: 175
★
Hahaha any of the player who did darkhawk fight 2wice and claimed 10 points till now have nothing to worry. The 1 pt reduction wont matter to 'honest' player. But to those player who scored 9 pts by doing darkhawk twice and taking a week off on hard fight like emma or sorcerer supreme.
Jokes on you. You wont get 1 25% t5cc. I dont usually do it but a fair game is fair to all. And kudos on kabam to do it. I only have 3 pts because i made cav on hydra week. Didn't missed a single fight for 3 fights and didn't do GHOST last week because that pt wont get me anything.
This discussion has been closed.