We are currently experiencing an issue in Alliance Wars where the High Grounds Defense Tactic is incorrectly applying to all Defenders. While we work to fix this, we need to take quick action to maintain the fairest Alliance War season as possible. As a result, this war will not be counted towards your Alliance War season.

This will affect all Alliances, regardless of tier or War Map. War Season Rewards eligibility will be reduced to 4 Alliance Wars this season.
Domino vs GM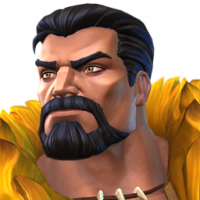 grfvb
Posts: 209
★★
I used Domino, went thru SS and ghost - easy solos, but when fighting GM, i wasnt getting any power in any phases... only got 3 bars when in 1% phase - not a bug.. i am an idiot.. read nodes everyone 🤦‍♂️🤦‍♂️🤦‍♂️
This discussion has been closed.