**KNOWN ISSUE**
An unknown error has resulted in Grandmaster Gauntlet progress being reset for a portion of our playerbase. As a result, we will be temporarily removing the Grandmaster Gauntlet as a playable mode. The mode will be reinstated when the team has resolved the issues.
**KNOWN ISSUE**
There appears to be a bug causing missing VFX (visual effects) for a number of elements including traps, phasing and some blocking animations.
The team is aware and looking into the cause of the issue.
Question about ultron rework.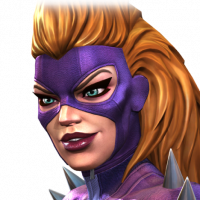 TopShagger69
Posts: 33
★
I have a five star ultron just sitting there with enough rank up gems to rank 5 him. What content does he clear well? What is his main use? What makes him good? Basically I want to ask people who ranked him up was he worth it and what do you like about him.