Due to an issue with Alliance War Defense Tactic, we will be ending this Alliance War Season effective immediately. This current War will not count towards your Alliance War Season Score. War Season eligibility rewards will be reduced to 2 Wars in the Season.

We understand that this is not a perfect solution, but without the ability to remove or freeze the War Rating quick enough, the rest of our Alliance War season would be compromised.

This war will remain active, and in-game, you will still see the season until tomorrow. After we end the season tomorrow, we will be taking some time to collect data and remove the changes to the Alliance War Season score. Once that is complete, we will be able to send out Alliance War Season rewards.

We apologize for the inconvenience.
New top notch mutant: Kitty Pryde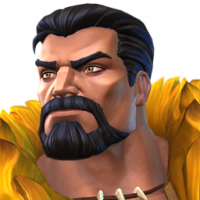 Addictor
Posts: 290
★★
She is def top 3 mutant. I just love her! Here is why:
1 super suicide friendly, regen with willpower
2 great pi even unduped
3 sig ability is not a must, just a bonus
4 crazy damage output when prowess ramped up
5 phase paused when struck by sp, it's a safe net
6 synergy mates are all god tier
7 doesn't rely on parry, intercept queen
8 no any source of damage taken when phasing

Let me know if I missed something.