Upcoming Gifting Event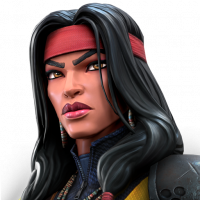 Blezzzzzzzzz
Posts: 45
★
With the gifting event being roughly 45 days away, there is a crucial question that must be answered -

WILL THE GREATER GIFTING CRYSTAL HAVE 5 STAR SIGNATURE ADVANCEMENT OPPORTUNITIES ON DAY 1?

All we are looking for is a simple YES or NO answer. We don't expect the game team to divulge rewards or other details regarding the gifting event. We need confirmation on the existence of one item in the greater gifting crystal on day 1, not all the contents of the greater gifting crystal.

Please don't be coy with us and say "stay tuned". Don't tell us that a decision has not yet been made, because we all know the hard work Kabam does in planning for this annual event. Please don't blame kabam policy as an excuse to not answer.

If the answer is "YES", there is no need to withhold that information and it would be a wonderful way to generate excitement. If the answer is "NO", telling us now would soften the disappointed. An ambiguous response by the game team would be disrespectful to the player community.

This discussion has been closed.