**KNOWN ISSUE**
Currently, Alliance Prestige (as it concerns Alliance Quests) is not taking Relic Prestige into account. If possible, we are working to address this for the next round of Alliance Quests but will have more information for you when it is available.
Thanks Kabam for listening to the comments of the players on the daily card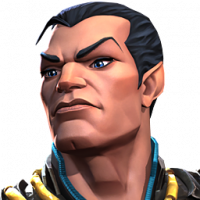 GarrettN
Posts: 1,092
★★★★★
This one was the same one as was in august and it's great. The shards, nexus cavs, sig stones, and a 6* crystal is one of the best values and I'd be happy to buy that again!

Ps, the drop rates might be bugged again though, just fyi.