Arena grinding against Sinister Six champs!!!!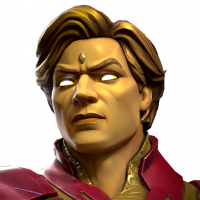 KarnakyInTheUk
Posts: 4
Surely I can't be the only player who is a little jaded with fighting the same 6 champs, round after round whilst grinding out arena !!
Is it just me ?9 out of 10 fights is a Sinister Six champ? The monotony of it all,especially when your using a full 5 and 6* roster is enough to make me scream and I personally can't wait till its over,change up the regularity please Kabam.