Is apop parry immune in arena??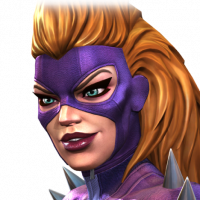 WayWorn2525
Posts: 405
★★★
I'm grinding in arena using mr sinsinter against apop. And not once was I able to parry apop. Is he parry immune in the arena??
I have parried apop in arena with no issues or problems b4. Is this a parry issue or part of apop's kit?
Post edited by Kabam Porthos on