Battlegrounds opinions on Fight Time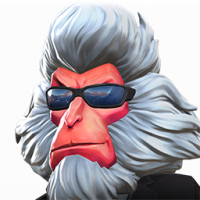 Felix33
Posts: 47
★
I've been really enjoying battlegrounds so far and I am sure it will be even better when the they release the official version as there are couple issues most people seems to agree.
One issue is that I find the two minute time fight is quite short as it makes the fight more like a race instead of strategy and some champions lose their worth as they need some time/sp rotations (obviously I am not talking about champions require in-fight ramp up like g99, not every champion is gonna be well-suited). I also find timeout more annoying than straight out losing a fight even though it is more points.

I also wouldn't mind the whole match-up taking a bit longer but I am aware it might be bit annoying when you finish a fight and wait for a couple minutes for the other player.

What do you think?

Battlegrounds opinions on Fight Time
62 votes