**UPDATES TO ENLISTMENT GIFTING EVENT:**
To prevent exploitation, we will prevent new Accounts from being able to Gift enlistment crystals. We will also be taking action on those who are using 3rd Party Sellers, Bots and other farms to gift themselves mass amounts of Enlistment Crystals. Lastly, we will be adding an expiration timer to Enlistment Crystals. All unopened Enlistment Crystals will expire on Oct 18 @ 17:00 UTC. For more information, please see this post:
https://forums.playcontestofchampions.com/en/discussion/346104/updates-to-enlistment-gifting-event
New Black ISO store - enough to keep paying for it?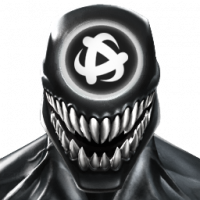 GoingBack
Posts: 84
★★
In the beginning I mainly used the Black ISO store for the extra storage, I stopped thinking it was worth it pretty quickly and stopped paying for it. Then when they added Sigil Witch, I started buying it again. Next Monday I will be able to purchase the dupe (I quit the game for several months in between). My plan is to be done purchasing the Sigil.

I like a lot of the changes and I think that some of what they added is great. However I am disappointed at the token total to get a 6* crystal. The way it is now you pay 160 tokens (about 4.5 months) to get a very good champion and then again to dupe her. Now it is 120 tokens (about 3.5 months) to get a random 6*. I feel like it should be around 75 tokens, which would still take just over 2 months to get (36/month). I was really hoping for another Sigil Champ, maybe one from the new Dr. Strange movie or Agatha Harkness as she recently lost out on the summoners choice.