**Login Issues - Update**
Summoners experiencing error messages during login, we have been manually navigating around the issue for each player; you should be able to log in again!
We will be releasing a hot fix in the next day or two to resolve the issue entirely.
Cyclops concept buff base idea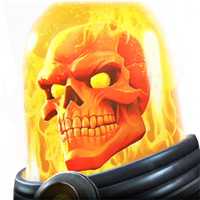 BobbyJim23
Posts: 19
★
Cyclops doesnt crit on medium and light attacks but when he should crit he gains a prowess. No prowess cap. When he throws of the sp3 he converts all the prowess into armor breaks. The armir breaks last for ten seconds but can be refreshed with a heavy attack. Then(by using m,l,l,l,m) combos build to sp2. You should have a bit of prowess. Throw the special 2 to convert prowess into incinerates.


This was just an idea idk if it sounds good. No hate in comments. Would love some tips and pointers.
Post edited by Kabam Porthos on