Changes Made by Kabam after They are Release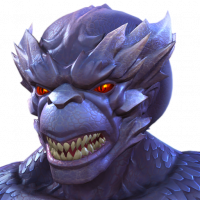 Barclays3377
Posts: 25
I would like to address this changes Kabam doing after any of the champion is release. Example Loki and his synergies to Hela. A lot of the champion are nerf. We the community buy unit and upgrade this champ. Yes we spend money and we are happy to buy because of the usefulness of a certain champ. Now after few days or weeks Kabam made changes on the power or quality of the champ. This is very unfair to the community, this champ might become useless.

Example like buying a Vitamin to your lovely kid and after they recall the product. They always made a decent replacement or refund.
Honestly Kabam said sorry for the changes it is not intended like that LOOK but what you done for the community who spend money to develop the champ. buying unit for this champ. I do believe you need to review not just sorry. How many time this happen? What did you do?