**UPDATE**
We are currently working to fix a known issue regarding Alliance Prestige. With the introduction of Relics, Summoner Prestige is now the average PI of your Top 5 Champions and the average PI of your Top 5 Relics (regardless of which Champion they are attached to) combined.

Today we pushed a fix that will allow for proper reward calculations in Alliance Quests. However, the display for Alliance Prestige will not be accurate and does not include Relic Prestige. This is a display issue only.

Not getting any better champ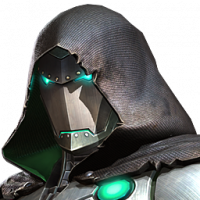 _mr_bim
Posts: 6
★
Is there any personal issues with me kabam??? Why the hell, I'm not getting a nice champion I opened 6* 4 crystals I got black bolt, man thing, then daredevil Hell's kitchen then rogue and now I got daredevil literally I hate this game😠!
We gathered all those shards for nothing like only trash 🗑️ whenever saw my roster literally I didn't get a champ who can do better performance in act 6. Very very very disappointed 😡.