**KNOWN ISSUE**
An unknown error has resulted in Grandmaster Gauntlet progress being reset for a portion of our playerbase. As a result, we will be temporarily removing the Grandmaster Gauntlet as a playable mode. The mode will be reinstated when the team has resolved the issues.
**KNOWN ISSUE**
There appears to be a bug causing missing VFX (visual effects) for a number of elements including traps, phasing and some blocking animations.
The team is aware and looking into the cause of the issue.
AQ Map 7 Freezer Burn Inflicts Incinerate Damage to Sunspot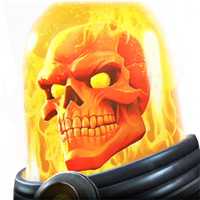 Supaflyazn
Posts: 73
★
Device and Version: iPhone11 Pro

Device Operating System: iOS , Software Ver. 15.4.1

Mobile Carrier: Verizon Wireless
Cellular or WiFi: WiFi

Game Version Installed: 35.0.1

Game Mode: Alliance Quest

Champions Affected: 6* Sunspot, R3, Sig 200

Active Boosts: No active boosts

Description of the Issue: I am on the Freezer Burn path in Map 7, and in Section 2 when I was fighting against Heimdall, I started taking incinerate damage from freezer burn using Sunspot, who is fully immune to incinerate. I do not have any screenshots, because my champ is dead, and you are no longer giving out compensation, so I couldn't heal him fully.

Please look into this! Thanks.