Get a Free 3-6 Star Baron Zemo this Week!
Log in to the Summoner's Market at
https://store.playcontestofchampions.com/
and claim the Baron Zemo Selector between 10am PT November 24 and 10am PT on December 1st.
Proven and Below: 3-Star
Conqueror/Uncollected: 4-Star
Cavalier/Thronebreaker: 5-Star
Paragon/Valiant: 6-Star
You can only claim this Baron Zemo one time. The Baron Zemo is delivered as a selector, claiming it will require you to choose your rarity immediately. If you plan to change your Progression level during the Cyber Week event, we suggest you wait until you have made that change before claiming this selector.
Due to issue with the "Not Another Anime Reference" Solo Event, we will be disabling the event for the time being. We will return the event at a future date when the issues have been resolved. We apologize for the inconvenience.
AQ focus alliance looking for active Map 5 player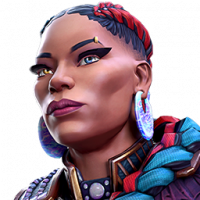 EpicSmileyFace
Posts: 35
★
Hi,

We're looking to replace 2 members who need a break from the game. We are all adults with jobs and families. We are not ultra-competitive but want to have fun and grow our accounts together. All we want is for you to be active and participate in AQ.

We're running 5/5/5 X 5 with 100% completion. We run 1 BG for AW (Gold 3) and it's completely optional. We rotate people in AW when they meet the 5 games.

Feel free to reach out to me if you have any questions My Line ID is EpicSmileyFace on both.