**KNOWN ISSUE**
Currently, Alliance Prestige (as it concerns Alliance Quests) is not taking Relic Prestige into account. If possible, we are working to address this for the next round of Alliance Quests but will have more information for you when it is available.
EOP - Bug or am I missing something?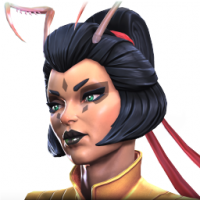 GameChanger12
Posts: 21
★
Tried using an awakened 4 star doom to practice. When Doom nullified the DM power gain, he did not receive a power gain of his own.
I am asking if this a bug or if I missed something in the node description or champ descriptions at all.
Yes, I am aware or the nullify immunity. I'm not referring to that.
Yes, I am aware that the passive stun removes it also. I'm not referring to that.
I'm referring to when on the screen the word Nullify appears and wipes out the power gain buff.