Get a Free 3-6 Star Baron Zemo this Week!
Log in to the Summoner's Market at
https://store.playcontestofchampions.com/
and claim the Baron Zemo Selector between 10am PT November 24 and 10am PT on December 1st.
Proven and Below: 3-Star
Conqueror/Uncollected: 4-Star
Cavalier/Thronebreaker: 5-Star
Paragon/Valiant: 6-Star
You can only claim this Baron Zemo one time. The Baron Zemo is delivered as a selector, claiming it will require you to choose your rarity immediately. If you plan to change your Progression level during the Cyber Week event, we suggest you wait until you have made that change before claiming this selector.
Next science r5?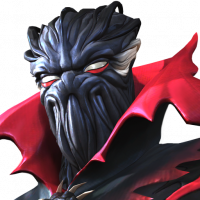 Spookyquail
Posts: 32
★
Been a while since I posted(again), but that's because I've been playing the game kinda recklessly, I feel. But now I'm back again to post because I'm sort of in a dilemma. So I've been ranking up champions like crazy thanks to the abundance of gold(rn, my resources are looking a little hurt, but I can stock up again), but I'm stuck at the science class. I recently pulled some of the best science champs in the game(IMO), and cannot decide who to rank up. Got any tips for me? Btw I have a 5* science awakening gem.