**BANQUET EVENT PSA**
To fully participate in the upcoming Banquet's Alliance Event you will need to be in your alliance for 14 days prior to the event's start date on December 20th. That means, stay in your alliance from December 6th onwards to enjoy all there is to offer in the Banquet event.
**Not Another Anime Reference Solo Event Returning**
This solo event has been fixed and will appear in game again on December 10th and will run through the 17th.
Reminder: This event is available to Paragon+ Summoners
Inputs ruined overnight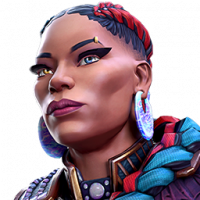 gannicus0830
Posts: 606
★★★★
I played last night before going to sleep and everything was working fine. Was testing out my newly acquired Gorr in realm and all was well.
This morning I logged in to run my aq paths- and the inputs are forked. I'd go to dex specials I've dexed a thousand times and get smacked. I'd go to dash out of a block and it doesn't register, my champ just stands there like an idiot and gets smacked into oblivion. I thought it was a fluke until I tested it in multiple modes and yup.... you ruined it. Again.
Do you guys test ANYTHING before you roll it out?
Post edited by Kabam Zibiit on