Get a Free 3-6 Star Baron Zemo this Week!
Log in to the Summoner's Market at
https://store.playcontestofchampions.com/
and claim the Baron Zemo Selector between 10am PT November 24 and 10am PT on December 1st.
Proven and Below: 3-Star
Conqueror/Uncollected: 4-Star
Cavalier/Thronebreaker: 5-Star
Paragon/Valiant: 6-Star
You can only claim this Baron Zemo one time. The Baron Zemo is delivered as a selector, claiming it will require you to choose your rarity immediately. If you plan to change your Progression level during the Cyber Week event, we suggest you wait until you have made that change before claiming this selector.
Inputs ruined overnight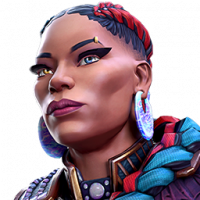 gannicus0830
Posts: 606
★★★★
I played last night before going to sleep and everything was working fine. Was testing out my newly acquired Gorr in realm and all was well.
This morning I logged in to run my aq paths- and the inputs are forked. I'd go to dex specials I've dexed a thousand times and get smacked. I'd go to dash out of a block and it doesn't register, my champ just stands there like an idiot and gets smacked into oblivion. I thought it was a fluke until I tested it in multiple modes and yup.... you ruined it. Again.
Do you guys test ANYTHING before you roll it out?
Post edited by Kabam Zibiit on