**UPDATES TO ENLISTMENT GIFTING EVENT:**
To prevent exploitation, we will prevent new Accounts from being able to Gift enlistment crystals. We will also be taking action on those who are using 3rd Party Sellers, Bots and other farms to gift themselves mass amounts of Enlistment Crystals. Lastly, we will be adding an expiration timer to Enlistment Crystals. All unopened Enlistment Crystals will expire on Oct 18 @ 17:00 UTC. For more information, please see this post:
https://forums.playcontestofchampions.com/en/discussion/346104/updates-to-enlistment-gifting-event
**KNOWN ISSUE**
We have adjusted the node placement of the new AW maps to better allow path traversal. As a result, defender placements have been reset. Please, take a moment to re-place your defender setup. We will be pushing out a message in-game shortly.
BGs seriously makes me want to quit the game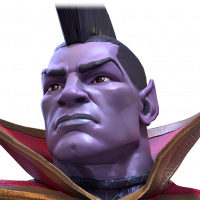 Sand_Devil13
Posts: 47
★
I know I'm not alone in this either. With the Global buffs Kabam has in place, you're going to take some block damage, it's inevitable! I do realize that there are some fights where you're going to finish a fight with almost 100% health, but not most of the time!
On nearly all my losses in BGs just the past few days alone, my opponents are finishing their fights with 98-100% health and against my 6* R4 defenders included! It's IMPOSSIBLE to finish with 100% health against most R4 defenders unless you happen to get a dream matchup, but that's rare. You're going to take some kind of block damage at least.
Now I'm not saying these people are cheating, but there's definitely something weird going on, especially when the input system isn't even close to 100% either. At least every other fight my evades don't work in fights, but for my opponents to have a perfect fight every match and finish with 100% health, no, calling bull**** on that.
I'm frustrated to the point of seriously quitting this game because it's just not fun anymore. I can't even get out of the Silver Circuit…