**BANQUET EVENT PSA**
To fully participate in the upcoming Banquet's Alliance Event you will need to be in your alliance for 14 days prior to the event's start date on December 20th. That means, stay in your alliance from December 6th onwards to enjoy all there is to offer in the Banquet event.
**Not Another Anime Reference Solo Event Returning**
This solo event has been fixed and will appear in game again on December 10th and will run through the 17th.
Reminder: This event is available to Paragon+ Summoners
Brutal DLX Challenge: Quake not generating power when charging heavies against Scarlet Witch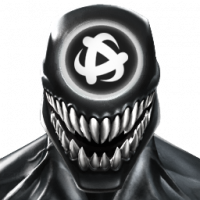 lozzadude
Posts: 157
★
iOS 16.1.1
iPhone XS Max
Game version 41.0.0
I've tried using Quake against Scarlet Witch in the BrutalDLX challenge chapter 1, quest 2.
The Powering Up node says "The Attacker cannot gain Power during the fight through normal means. While the Attacker is charging a Heavy Attack, they will gain 8% of a Bar or Power every 0.10 seconds".
However Quake is gaining now power. She gains prowess though from the Going Super node. You can see in the screenshot that Quake has 400 prowess but no power. I have taken a screen recording if needed.