Compensation for the Issues that we experienced on November 8th and the rewards that were unable to be claimed due to those issues are being sent out via in-game mail on November 15. Alliance War season rewards will be sent out on approximately November 20. Leaving your Alliance prior to this will result in missing out on your season rewards.
Nightcarnage in Uncollected turning invisible ! [Under Investigation]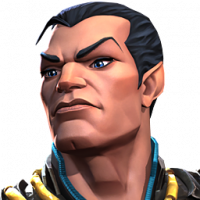 MEKA5
Posts: 331
★★
@Kabam Miike
Please check and fix this issue asap...it's already annoying to fight him while visible, this is quite unfair.
Post edited by Kabam Wolf on