UPDATE: A new Hotfix (v32.2.3) is now being released to address this issue. Please keep an eye on your App Store for this update to address the below issue.
We are currently experiencing an Error when Summoners view a Champion's Synergies while in the Champion Selection screen in Arenas and Duels. We are aware of this issue and are working on a Hotfix to address it. In the meantime, please avoid using the synergy menu to prevent this error and crash. We apologize for this inconvenience. Updates will be posted here:
https://forums.playcontestofchampions.com/en/discussion/293506/error-when-looking-at-synergies-from-champion-selection-screen
Does Beginner Bracket REALLY work?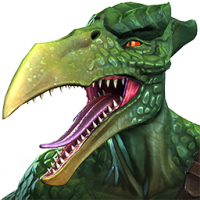 RedRubyRose
Posts: 18
So my question is, what do you guys think of the Bracket System after the arena rework? Do they still work as intended?
Before you start making assumptions, yes, you're correct. I'm beyond salty right now. I don't want to out people or start a witch hunt so I've removed all names from the image. So here's what I'm dealing with right now.
I worked my butt off grinding and yet I lost my spot to someone with multiple 5*'s and Elder's Bane of all things. It's just a punch to the gut that his top champ is also the very champ I was going for.
Is this a common occurrence that people have noticed in Arena? Is the system really working as intended?