**UPDATE**
We are currently working to fix a known issue regarding Alliance Prestige. With the introduction of Relics, Summoner Prestige is now the average PI of your Top 5 Champions and the average PI of your Top 5 Relics (regardless of which Champion they are attached to) combined.

Today we pushed a fix that will allow for proper reward calculations in Alliance Quests. However, the display for Alliance Prestige will not be accurate and does not include Relic Prestige. This is a display issue only.

Looking for an active alliance to improve my accompt!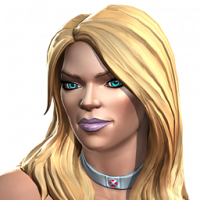 Elkallä
Posts: 72
Hi guys,
I'm french girl who started this game in august 2017. I was in an nice ally, good for a beginner but not good enough anymore. I'd like to progress, I'm pretty active. The best would be to do Alliance Quest 3, War Alliance sometimes and SA 1/2. I play every day, and I have Line (Elkallä). Here is my profile!
Cheers