Overpriced.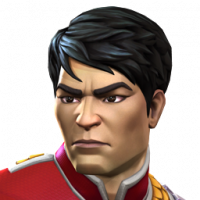 Chief_Rage_Alot
Posts: 12
★
I am not paying $50 for 8 four star generic signature stones.
Let alone $100 (give or take) for 12 generic four star signature stones!
Your "random items" prices need to be changed ASAP.

Also the first round of "random items" which include T2A?!
49,000 units?!
That's 16-17 odins!
$1,600!!!!
No, just no. Figure out a new "pricing strategy".