Forum Suggestions and Requests!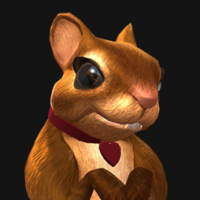 [Deleted User]
Posts: 112
Hey hey hey peoples!

So we have brand new, shiny forums! The old forums caused a lot of frustration. These forums are MUCH better. Infinitely better. That being said, perhaps you'll have a suggestion or an idea about an extra feature you'd love to see added. This is the thread to make those requests!

Some ground rules:

- Keep it constructive
- Stay on topic, this thread is only for requests related to the forums themselves, not the game

Posts that do not follow the above will be deleted.

And a caveat as well: while we would love to impliment all suggestions we receive, there will be some that we are unable to put in due to either time or resource constraints. We won't be able to individually acknowledge all ideas received, but we will read all of them.

Thanks!
Post edited by Kabam Lyra on
This discussion has been closed.