**BANQUET EVENT PSA**
To fully participate in the upcoming Banquet's Alliance Event you will need to be in your alliance for 14 days prior to the event's start date on December 20th. That means, stay in your alliance from December 6th onwards to enjoy all there is to offer in the Banquet event.
**Not Another Anime Reference Solo Event Returning**
This solo event has been fixed and will appear in game again on December 10th and will run through the 17th.
Reminder: This event is available to Paragon+ Summoners
Why is Old Man Logan not considered good?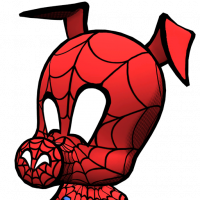 TheHoodedDormammu
Posts: 1,448
★★★
Why do most people say Old Man Logan is not that good? And he is only "good" on Seatin's tier list.

I know many champions are better than him but he is still really good. He has permanent regen, his special 1 ignores armor, his special two does INSANE bleed, and his special three does good bleed and makes him go berserk. He is pretty much immune to bleed also. In addition to this, when he goes berserk, his critical rating and damage goes up and he does INSANE damage. Using my 5 star rank 2 level 35 Old Man Logan, I once did almost 12000 damage with my special one and my special two bleed was over 1000 per second. I even took out the ROL Winter Soldier with just him.

So it seems that he actually a pretty good champion – definitely higher than many people above him on Seatin's list. So what is so bad about him?