Alliance War Season Rewards for Season 13 have now been distributed. Compensation for individual Wars will be sent later today (Nov 20). You can leave your alliance and still receive the individual Wars Compensation. We are also investigating an issue with Champions stuck in AQ. At the moment Days 1-4 of Honor Rewards have been paid out, Day 5 and full Rewards are still coming!
I need to know my single use of 6* Deadpool Xforce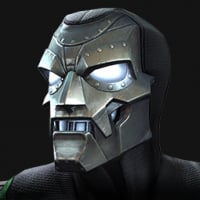 landmine3
Posts: 8
★
Today I got my first 6* champion deadpool x force from 6* shards 10k crystal gathered from act5, and uncollected events by passing with many items like, money and lot of time
Can any kabam brother tell me the single use of this DPXF as 6* please.
He does not immune or power control or regen ability, fury, criticals like cyclops or resistances or ability reductions
I need to know single exact use of this DPXF as 6* that I got by playing 2 years of this game??