100k player looking for active map 3 - 4 alliance.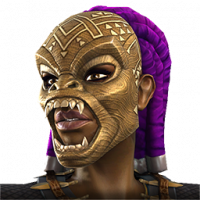 Goji88
Posts: 14
★
Hey all,

I am looking for an active alliance that runs map 3 - 4.
And that does alliance war.

In-game name: Goji88
LINE ID: danny8806

Best champs: Arch angel 4/40(duped lvl 70), Ice man 4/40, X-23 4/40, Hood 4/40, Night crawler 4/40.

I have some more 4/40 and some Demi gods almost at 4/40 I'm just short tier 4 basic catalysts. Quake, Elektra, Guillotine and YJ are all 3/30.

My total rating is: 100k

I am currently stuck like many other players. I need tier 4 basics and class catalysts and I know map 4 can help. I am currently too weak/not skilled enough to do map 5. I am very active and I expect the alliance I join to be active and get summoners advancement and other alliance events. I look forward to hearing back. Thank you!