As we continue to work to address ongoing issues regarding Parry and Evade, we will be extending the Week 4 Quest of the Summer of Pain and its Solo Objectives by 1 week to better allow you to complete this content. This will not result in next week's content being delayed.
Looking for either merge or members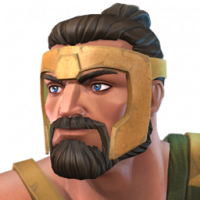 zMaoriiboii
Posts: 139
★
Merge requirements: Must come to us. Able to run 5x5. Active players.
Recruit Requirements: just be active and able to run 5x5
Add me ingame or on Line app. zMaoriiboii.