Summoners, the Necrosword Crystals (the crystals in the Knull Cavalier Preview Bundle) currently have a higher than intended drop rate of 6-Star Champions.

We will be leaving the crystals as is for the time being, but will be correcting the drop rates before Knull receives his official release on October 28th. To ensure that this does not affect anybody that purchased this preview bundle, we will be auto-opening these crystals before that date, but this means you will not see what you received. To avoid any confusion, please open your crystals yourself ASAP.
Act 4's energy per tile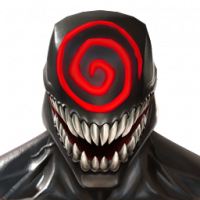 TG576
Posts: 8
This may not seem as a big matter to most people in the game but why? Just why? Why does act 4 have 3 ENERGY PER TILE?!?! Are you having a bit of a giggle! I've been doing this for about 3 months and I'm only up to 4.2.5 and then there's also the monthly event quest, getting those catalysts etc. Could you PLEASE!! PLEASE!!! Think about making act 4 ONE ENERY PER TILE? It's soo massive too. When I say I got up to 4.2.5 I stopped for about a month and then came back to act 4 but saw there was just no point any more. It's just too long and time consuming.. even then the amount of units I've spent on it. Let's say more than 400 units.. so THANK YOU WHOEVER CAME UP WITH THE IDEA OF 3 ENERGY PER TILE😡😡😡
This discussion has been closed.